Leading Hip Care in Townsville and North Queensland
The hip is the largest ball-and-socket joint in the body, and is responsible for a great deal of movement and load-bearing activity. As you walk, it bears up to 5 times your body weight in stresses. Although it's one of the strongest and most secure joints in the body, it can develop a number of debilitating conditions that need specialist support.
At Aspire Orthopaedics, Dr Jonathon de Hoog treats hip conditions in people of all ages. He specialises in hip replacement, and has undertaken additional medical training to provide a specialised direct anterior approach.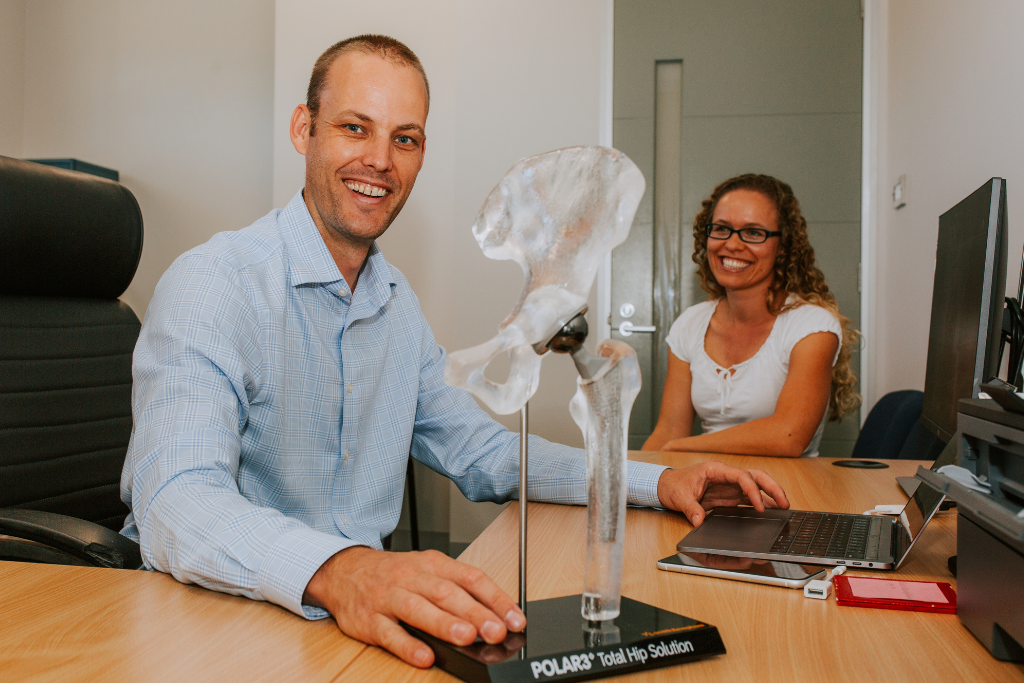 Direct Anterior Hip Replacement
Direct anterior hip replacement (DAA) is a minimally invasive hip replacement procedure. Rather than cutting through the hip structures, DAA involves making an incision in the front of the hip and shifting the muscles and tissues along their natural planes to access the hip joint. This spares the posterior abductor muscles and leaves the tendons attached to the joint, resulting in a quicker recovery with less hip precautions required.
Dr Jonathon de Hoog has undertaken specialist advanced training during and after his surgical training to provide this procedure, and is currently Townsville's only orthopaedic surgeon to routinely offer direct anterior approach hip replacement surgery. To learn more about DAA or to find out if this approach is best for you, contact Aspire Orthopaedics.
Treatment for other hip conditions
In addition to direct anterior hip replacement, Dr Jonathon de Hoog provides treatment and support for a wide range of hip conditions including hip arthritis, sports injuries, fractures, and traumatic hip injuries from his locations in Townsville, Pimlico, and Mt Isa.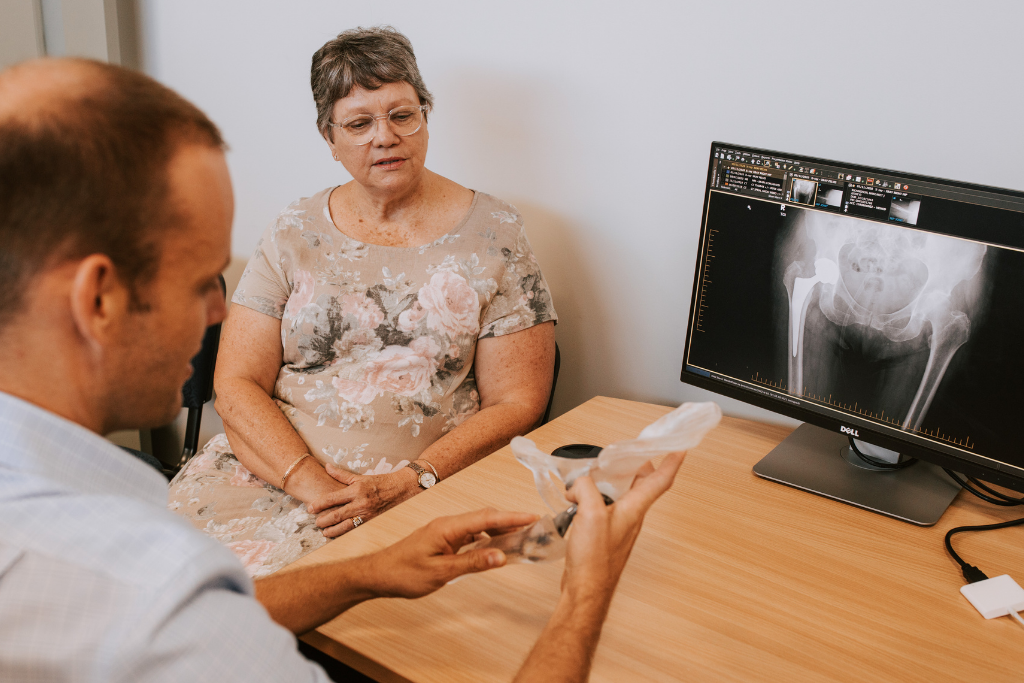 Complimentary to orthopaedic management, Dr de Hoog provides a holistic approach to hip care in conjunction with other healthcare providers. He is able to provide recommendations and referrals for other allied health services to assist in the recovery process.
Contact Aspire Orthopaedics
At Aspire Orthopaedics, Dr Jonathon de Hoog manages orthopaedic conditions from locations across Townsville, Pimlico and Mt. Isa.