What to bring
Patient Registration form (if not completed online)
Medicare Card
Private Health Insurance Details
Workcover claim number (if applicable)
Travel assistance forms
Any XR/CT/MRI's if not performed locally
List of current medications
If you are a new patient, please either complete the registration form online, or print and complete the registration form and bring it to your appointment. Paediatric patient registration can be accessed here.
Please be aware if you do not attend your booked appointment or cancel within 24hrs notice a $70.00 fee will be charged and a new appointment can not be made until this account has been paid.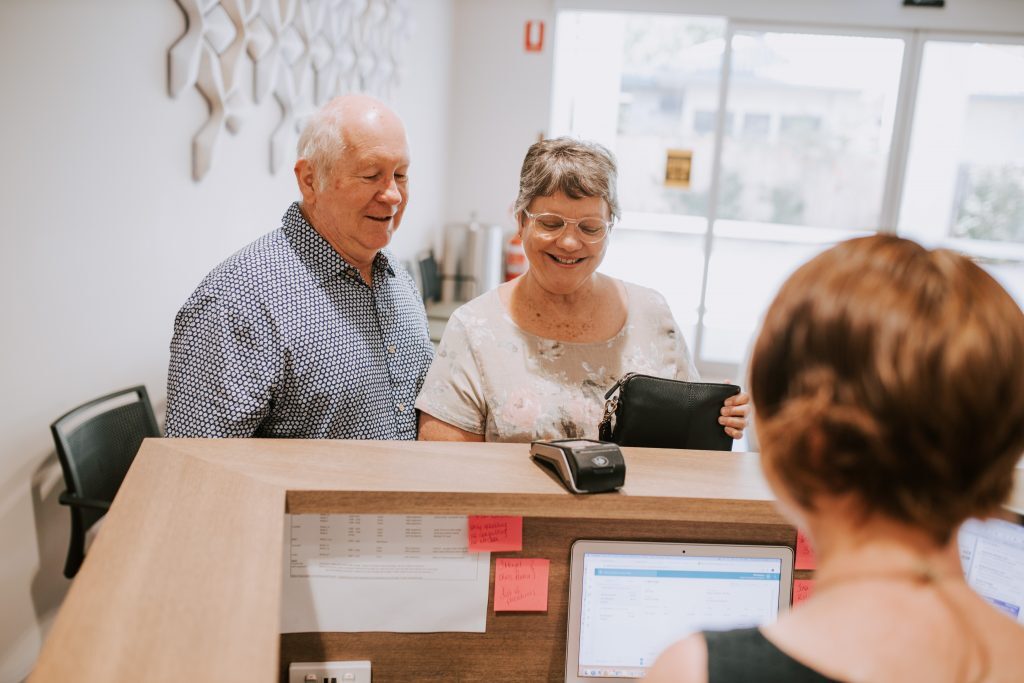 Consultation Fees
(Effective from 1st August 2022)
New Appointment – $230 (Rebate from Medicare $78.05)
Subsequent Consultation – $100 (Rebate from Medicare $39.25)
Pre & Post operative Consultation – No charge
Subsequent Post operative Consultation – $50 (No rebate available)
DNA/Late cancellation fee – $70 (No rebate available)
Mount Isa Clinic Travel Surcharge:
$50 (New appts)
$25 (Review appts)
Fees are payable on day of consultation.
Surgeon's fee
Once Dr de Hoog has decided on your surgery, the administration team will generate a quote for your surgery and explain any out of pocket expenses relating to your surgery.
Due to the lack of increase in Medicare and private health insurance rebates for decades, it is now necessary to charge a fee over the income received from Medicare and your private health insurer. This is called a 'gap'.
The Australian Medical Association (AMA) publishes a list of recommended fee for medical practitioners and specialists which is indexed for cost of business and living expenses every year. There is a significant difference between the recommended AMA fee, the rebate from Medicare, and all private health funds reimbursement. Unfortunately, we are unable to run our business without charging a 'gap'
Assistant's fee
You will be invoiced to you directly from their respective practices. This is invoiced AFTER your surgery has been completed. The assistant's fee is mostly met by the private insurer and medicare, however an out of pocket expense of $150 – $200 is their usual charge. (this is an approximate cost only)
Anaesthetist fee
The anaesthetist fee will be invoiced to you directly from their respective practices. This is either TCCA (Townsville Critical Care Anaesthetists), NAPPS (National Association of Professional Process Servers) or TIA (Townsville Independent Anaesthetists).
Hospital Costs
Your private health insurer will cover your hospital costs in line with your private health insurance policy and any 'excess' charges you have associated with your policy.
Uninsured Patients
Dr de Hoog does not routinely see uninsured patients at Aspire Orthopaedics, unless they have been 'outsourced' from The Townsville Hospital.
Uninsured patients can be referred to Dr de Hoog at The Townsville Hospital.
PRE OPERATIVE
INFORMATION
Dr de Hoog undertakes surgery at The Townsville Day Surgery, and Mater Hospital – Pimlico campus. Please check which hospital your surgery is planned for.
On the day of your operation, please shower with soap before your admission.
For operations occurring in a morning list the admission time is usually from 7 – 10 am (depending on your position on the operating list).
For operations in an afternoon list, the admission time is usually from 11am.
Instructions on fasting will be given to you prior to your operation. No food 6 hours before your operation is scheduled. Clear fluids (water, black coffee or tea) up to 2 hours before your operation is ok.
Aspire staff will inform you of your admission time and location. Please ask if unsure.
For day case surgery, please ensure you have someone to transport you home and care for you over the next 24 hours.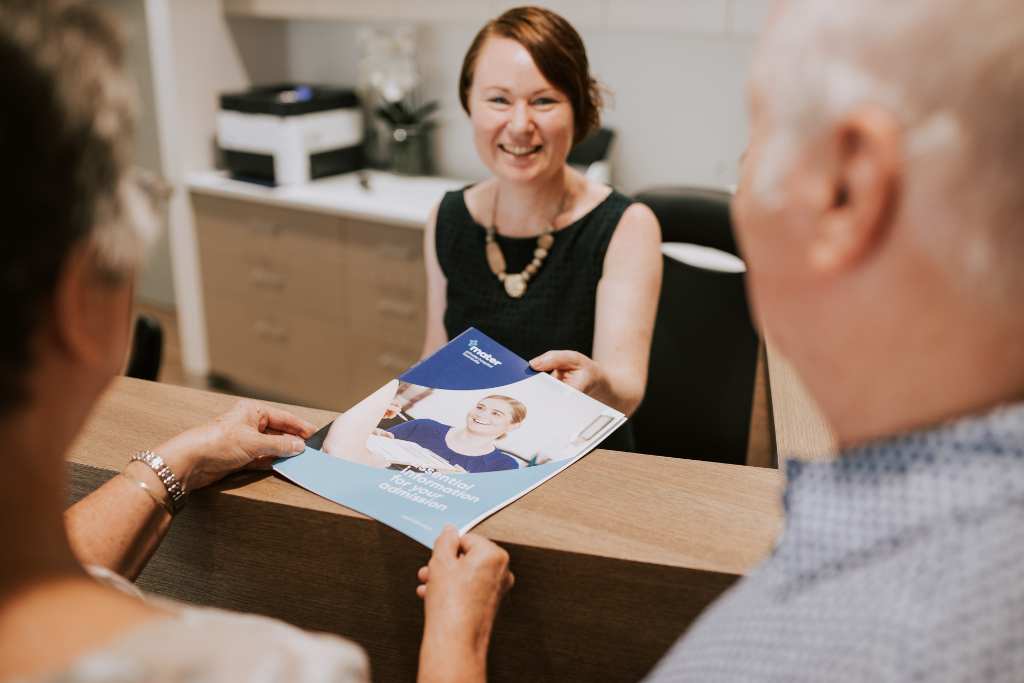 On the day of surgery, after arriving at the hospital, you will generally have a brief interview with a member of the nursing staff to 'admit' you to the hospital then change into hospital gown. Be seen by your anaesthetist before coming through to the operating theatre.

Be seen just prior to your surgery by Dr de Hoog. He will confirm the procedure (including the correct side), mark and initial near your surgical site, and confirm your consent paperwork.
Post OPERATIVE
INFORMATION
Although all surgical operations vary in their complexity there are some universal principles that will aid your recovery.
Pain relief
Every person experiences pain in a different way. Unfortunately, orthopaedic operations can be painful. Aspire's anaesthetists will prescribe multiple pain relief options to maximise your comfort.
Please don't wait until you are in severe pain before requesting more pain relief. Likewise, at home, ensure you are comfortable.
If you require ongoing pain relief once you are home, Aspire encourages you to contact your General Practitioner for a follow up.
Elevate limbs
Post operatively, elevating your operative limb will aid in both pain relief and swelling management.
Use Ice Compress
An ice pack wrapped in a linen cloth (to avoid burning the skin) provides pain relief and aids in management of swelling
Driving
Dr de Hoog will provide you with a dedicated time frame for getting back to driving. Please ensure that whatever decisions you make with regard to driving a vehicle, you ensure that you are safe to do so.
It is not safe to drive a motor vehicle for at least 24 hours after a general anaesthetic.
Return to Work
Every patient has unique circumstances and a unique work environment. The team at Aspire will guide you in your return to work. Please plan for at least 72 hours off work after any operation.
VTE Prevention
Venous thromboembolism is a risk with orthopaedic surgery.
After major joint surgery, Dr de Hoog will prescribe medication to help avoid the development of venous thromboembolism (VTE).
Your risk of VTE is dependent upon the type of surgery undertaken and your overall underlying risk profile.
Dr de Hoog establishes with every patient whether they are high or low risk of developing VTE. Aspire Orthopaedics utilises the AOA position statement on VTE prevention.
Patients at high risk patients – Xarelto (rivaroxaban)
Patients at low risk patients – Aspirin
Joint replacement patients are asked to wear their thromboembolic stockings for 6 weeks post operatively (as able).
Children require no VTE prophylaxis.
Physiotherapy and Rehabilitation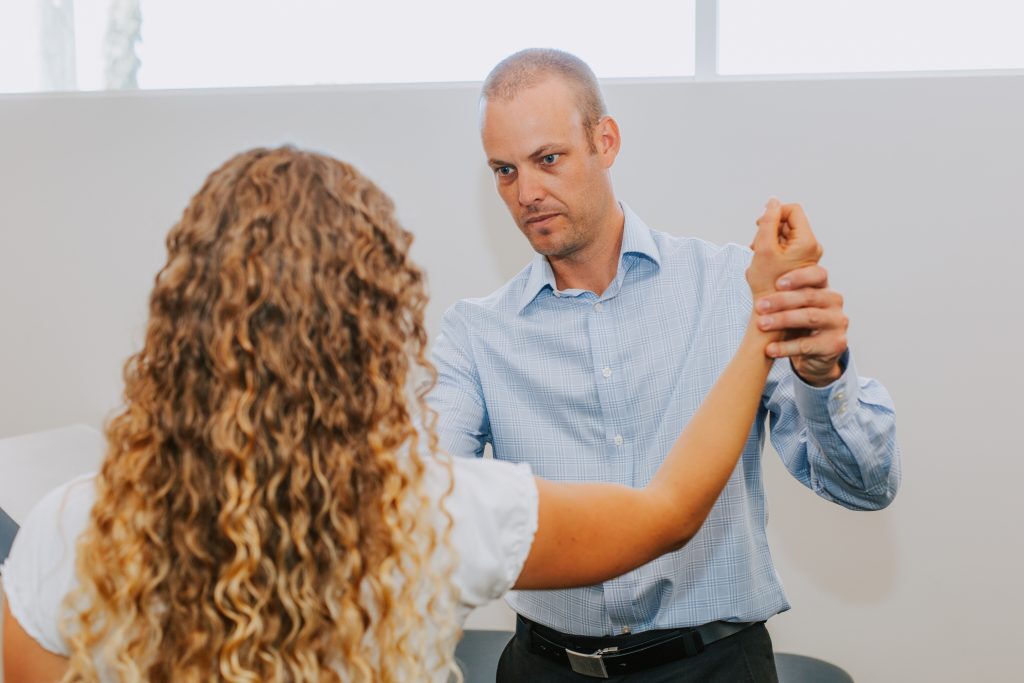 Recovery from your injury or surgery is aided by physiotherapy and/or rehabilitation. 
You may arrange to see your own physiotherapist at any stage after your surgery.  Mater Hospital has dedicated physiotherapists who will often see you during your inpatient stay. Mater Hospital provides a day and inpatient rehabilitation service.  If you are in need of the rehabilitation service post operatively, Dr de Hoog will discuss this with you and refer you to this service during your admission. 
The Mater Hospital runs a 'preoperative  joint clinic' for those undergoing joint replacement.  This provides information and education from nursing and allied health staff at Mater hospital who will be involved in your care during your admission.  Aspire Orthopaedics will arrange this before your operation.  There is no cost for this service.
Gait aids, crutches and other devices may be required in the post operative period whilst you recover.  Generally these can be hired from in the community.  The Mater hospital does not provide these to take home after your stay.
For those travelling to Townsville for their consultation and surgery there may be travel assistance available.
Please contact your local travel assistance office at your local hospital.
Where the service required is not provided at your nearest hospital, the health service will contribute to your travel costs associated with the treatment of your condition.   Please remember your travel forms when you come for your appointment at Aspire Orthopaedics.
INformation about
My Condition