What is anterior hip replacement?
Anterior hip replacement is a procedure in which an orthopaedic surgeon removes the diseased or damaged bone of a hip joint and replaces it with a prosthetic. 'Anterior' refers to the surgical approach chosen to obtain access to the affected hip joint.
An anterior approach allows the surgeon access to the hip joint from the front – this avoids cutting and detaching major muscles, which may reduce pain and promote a faster recovery Alternative approaches include lateral access (from the side), and posterior access (from the back).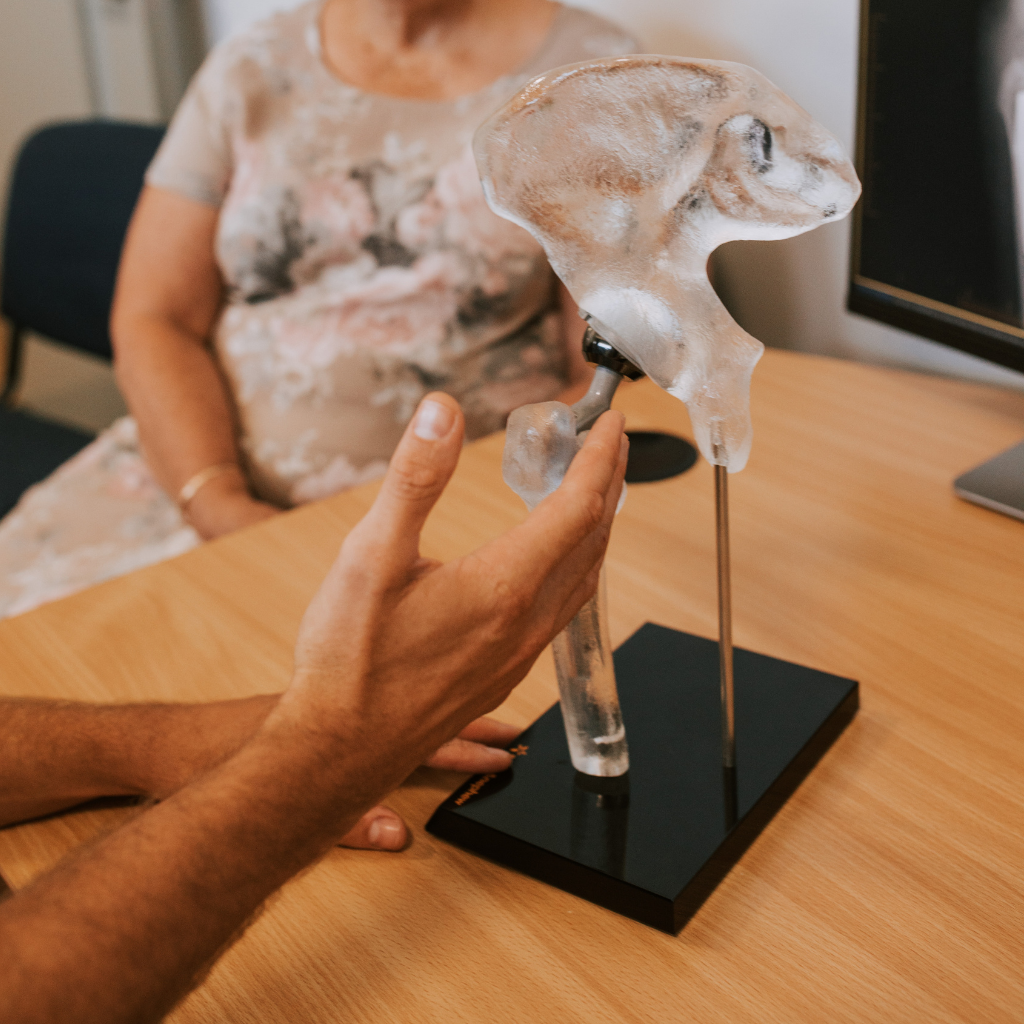 Reasons to get hip replacement surgery
The decision to have surgery will depend on whether or not the end result will offer a better quality of life. If your surgeon does not believe that a hip replacement will produce the best long-term result – or if you are unsuitable for surgery – other treatment options may be recommended instead.
The type of hip joint injury you have will determine the type of hip replacement you will require: a total hip replacement, or a partial hip replacement.
 The main reasons for getting a hip replacement include:
Treating pain and damage from arthritis

Repairing a broken or injured hip joint
Replacing bone that died from a shortage of blood (avascular necrosis or osteonecrosis)
Removing bone tumours.
Who is eligible for anterior hip replacement surgery?
Hip replacement surgery is normally geared towards repairing joints damaged by arthritis, or to alleviate pain. If non-surgical options have been exhausted, then surgery might be an option for you.
If you choose to undergo total or partial hip replacement surgery, the method used will be decided on by your surgeon. Anterior hip replacement may be recommended if your surgeon believes it to be the most effective approach.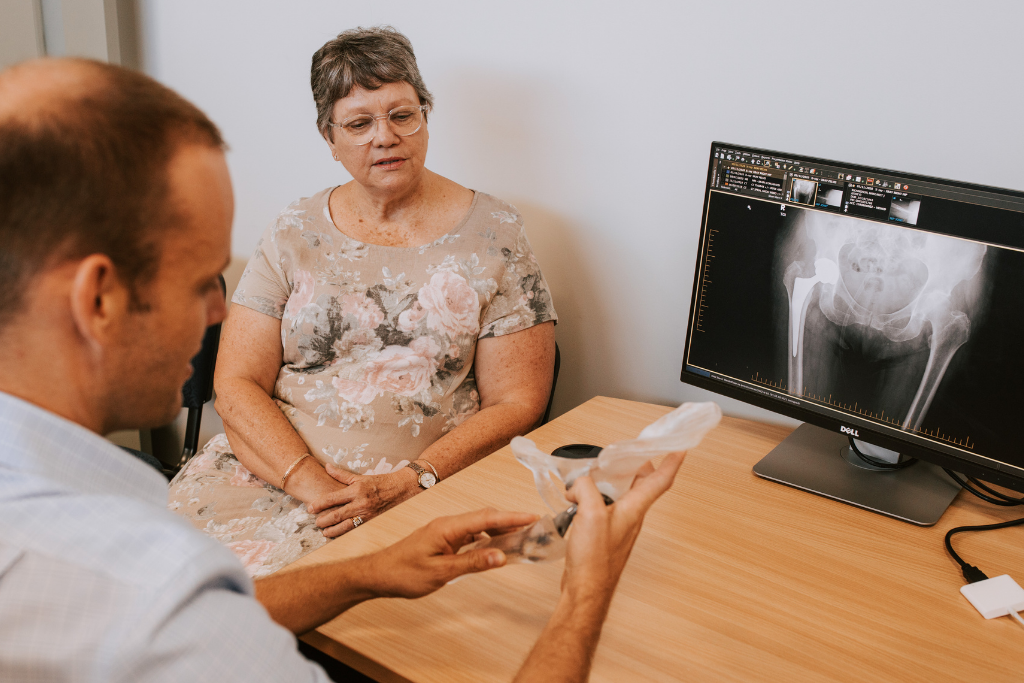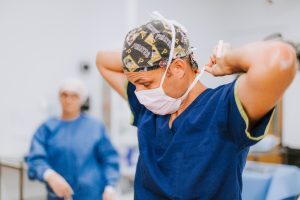 How do I prepare for my anterior hip replacement surgery?
After the date for your hip replacement has been set, Dr de Hoog and his team will give you specific instructions to prepare. It's important that you follow all instructions to make sure you are ready for surgery.
The information given will include your hospital admission times and the period during which you will need to fast from food and drink before the procedure. It may also include information on managing your medications in the lead-up, or exercises that should e done to prepare.
It is essential to disclose any information that might affect the outcome of your surgery. Let us know about your drinking habits, if you are taking any drugs (whether for medical or recreational purposes), and whether or not you are a smoker. Our team will also need know if you have any allergies or health problems that we should be aware of.
Before your procedure, remember to prepare your home for your recovery. Clear the walking areas, move your sleeping arrangements downstairs if necessary, and arrange for any extra help you may need. You may find it beneficial to pre-emptively prepare and freeze some meals to eat during your recovery.
Recovery from anterior hip replacement surgery
The recovery from an anterior hip replacement surgery is relatively quick, and you might be able to return home the following day.
After your surgery, you will be observed to ensure the anaesthetics wears off without complication. The theatre staff will make sure that there is no pooling of blood around the surgical site, ensure that all dressings are in place and remove your cannula. The medical team might request an x-ray to confirm that the operation was a success. Once you are cleared, you will be given discharge instructions and allowed to return home.
Once you've been sent home, you will need to keep your medical team informed of any changes to your health. Changes to watch out for may include:
An increase in the redness, swelling or drainage of the surgical area
A high fever
Severe pain, or pain from the operation that is not dissipating.
Dr de Hoog will advise you as to when you can place weight on your leg, how and when to use crutches or other walking aids, and when you should expect to be walking and returning to normal activities again.
What are the risks associated with the anterior approach?
Total hip replacement surgery is a relatively safe procedure when using the anterior approach. However, just as in the case of any surgical procedure, there are potential risks involved.
Surgical risks may include:
Infection
Bleeding or blood clots
Nerve injuries
Hip joint dislocation, or loosening of the joint
Leg length changes.
On rare occasions, you might not get relief from your pain, or you might not improve your mobility. Age and the condition of the hips are factors that might influence the results.
Contact Aspire Orthopaedics
At Aspire Orthopaedics, Dr Jonathon de Hoog manages orthopaedic conditions from locations across Townsville, Pimlico and Mt. Isa.